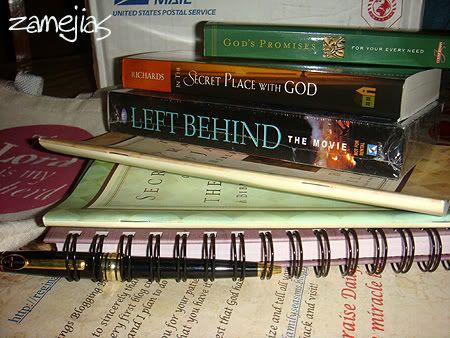 A week ago, I received a package that contained these wonderful treasures - which include a tote bag, a journal and a pen. It's a giftpack that I won from
Regina
's contest few months ago.
I shared these with my mother and she is already reading the In The Secret Place With God now. On the one hand, I have the Book Of Promises in my bag and carry it to work. It's a lovely book and one time I read it while stuck in traffic.
Thanks so much Regina!
Also, I received a copy of the Divine Appointment from
Sonya
. I haven't read it yet because I'm still reviewing for a proficiency test but once done, I'll tackle it next. Thanks Sonya.