I already received my gift pack from Campbell's the other night. And can I just say I was so delighted -and excited-when the guard handed the package to me that it seemed my hands were shaking. No, that's not an exaggeration.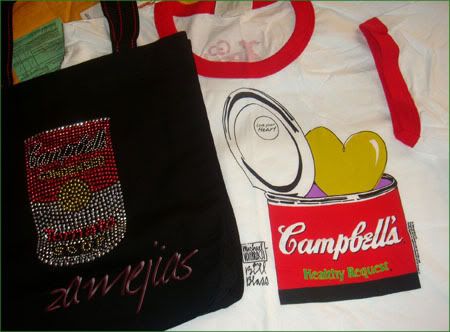 I just love the shirt - because it's so soft. The sad thing is, it is not my size. So I gave it to my mother.
And then, the tote bag - how I adore it. I was already making plans as to what clothes fit best to go with it. But I might just forget about that because there's another soul who
thinks
it's lovely -my sister. And she practically begged me for it. So how can I refuse and not give it to her?
Thanks Campbell -and thanks
Elina
.